We are happy to announce the Launch of MapleScape! The server is now live and has many features and multiple game modes for you to enjoy. Whether you/re an avid skiller or a dedicated PvP player, we have something for you! Come enjoy our many bosses, minigames, staff & player hosted events! We strive to bring the best overall server style to that will please all types of players! We have many bosses including some exclusive to MapleScape! Along with custom bosses we have custom items, some just for laughs and some to boost your damage or help you tank that hard to beat boss! Content suggestions are taken very seriously and anyone could decide the future updates of MapleScape. Stop in and see what you/re missing!
Multiple game modes for you to enjoy!
Many custom bosses for you to enjoy!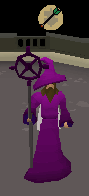 New twist on some old gears!
More details and screenshots coming soon!